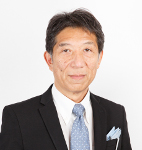 We are planning to hold the 54th Annual Congress of the Japan Society of Perinatal and Neonatal Medicine at the Tokyo International Forum for three days from July 8 (Sun) to July 10 (Tue) in 2018. It is the first time in 11 years that this academic congress took place in Tokyo. Please spend a time for learning in Tokyo, where preparation for the Olympic Games is starting.
The main theme of this congress is "Networks for Mothers and Children". The Networks for Mothers and Children are consisting of Network medicine, Biological network, Disease network, Inter-professional network, Local health care network and Social network.
1. Network medicine、Biological network, Disease network
The physiology and diseases of mothers, fetuses, and neonates are diverse, and a network beyond the boundaries of basic medicine and clinical medicine is required.
2. Inter-professional network
In modern medicine, it is essential to construct functional team medicine. It goes without saying that collaboration that crosses many medical departments, including obstetrics, neonatal departments, neonatal surgery, anesthesiology departments, midwives, NICU nurses, and various professionals is important.
3. Local health care network
To further improve perinatal outcome in our country, it is also important to provide stable medical supply nationwide, and a more efficient regional collaboration system is required in the lack of doctors and uneven distribution.
4. Social network
Changes in social conditions in recent years, such as a decline in the marriage rate, aging of the mother accompanying the declining birthrate, and expansion of economic disparity, will also cause structural changes in diseases. To construct a new treatment strategy, not only medical professionals but also networks with various social systems are indispensable.
At the congress, as a first trial, we will have incorporated a joint program under the network with the Japanese Nursing Association and Japan association of Obstetrician and Gynecologists. Through these, I hope to be able to study from a variety of angles the networks for mothers and children.
We hope that the academic congress will be an opportunity to enhance and expand your network.
We are waiting for the participation of many members and everyone involved in perinatal and neonatal Medicine and are looking forward to seeing you in Tokyo.
The 54th Annual Congress of the Japan Society of Perinatal and Neonatal Medicine
Congress President
Prof. Akihito Nakai
Department of Obstetrics and Gynecology, Nippon Medical School,
Tama Nagayama Hospital